We arrive past 3 pm, wearing a hat, sunglasses and lots of sunscreen, following the instructions of our guide Marcelo in order to avoid the high temperatures recorded in Chaxa Lagoon.
-The salt crystals intensify the heat. The sun bounces off them –
explains Marcelo before we get out of the car 50 kilometers from San Pedro de Atacama, which is where this oasis – part of Los Flamencos National Reserve – is located.
What a special place! Surrounded by volcanoes, mountains and ranges, this lagoon provides an indescribable peace as we start our journey to its plankton and shellfish-rich waters.
Unlike other lagoons, we can't swim here, but that is no impediment to enjoy the ride.
At 4,500 meters above sea level, we soon discover that Chaxar Lagoon is an unforgettable escape for bird lovers.
– Gentlemen, we're in luck. Today a large group of pink and majestic flamencos honor us with their visit –
says our guide. The specimens that we have in front are from the Parina Grande species, with long legs and parsimonious walking that illuminate the lagoon with their wonderful plumage, generating a color palette as if it was a painting.
Without thinking twice, we grab our cameras and start taking panoramic pictures.
Although we are not professionals, it is easy to take good pictures at such a beautiful place and even more during sunset, with all the red, orange and purple colors of the sky.
Experience Chaxa Lagoon with GreatChile
Programs & Tours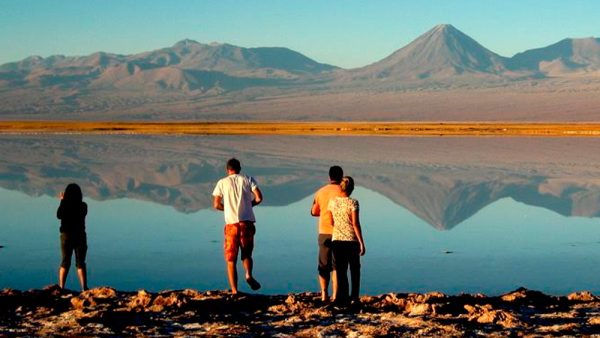 The Deserved Program in San Pedro
4 Excursions / 3 Nights in Hostal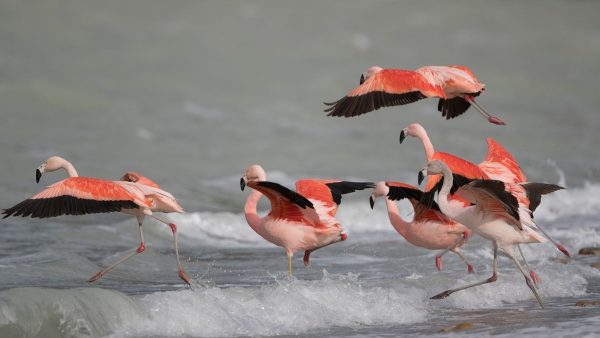 Promotion: 5 Tours / 3 days