Valle de la Luna – Moon Valley
We begin our journey with the blessing of the Tres Marias of quartz and granite that guard the entrance to the valley.
Around these sculptures, the hidden salt in the sand glows like fragments of stars and the absolute silence makes us believe at times  we have been transported to the natural satellite that accompanies our sleep every night.
What an incredible feeling!
With one last look to those carved by the wind women and to the endless desert, we begin the journey to the mystical Moon Valley.
Our next stop on this lunar landscape are the salt caves with their ocher rock walls and unpredictable nature trails.
Without much thought, we enter this labyrinth and move cautiously to avoid tripping over a mound that grew more tan expected.
We continue advancing and darkness falls like a heavy curtain, alerting us that is time to awake our senses.
Is that how it feels being in an adventure movie?
When we go out to the light and finish the tour, we share a  look that says we need to repeat the feat in the near future.
Finally, eager to see the Moon Valley in all its majesty, we head to the Great Dune.
We are lucky because we arrive just at sunset when the mountains of salt are transformed into a dance of colors, shades and lights that moves us deeply.
The hours pass quickly: suddlenly the night falls.
Details Valle de la Luna – Moon Valley
---
Experience Valle de la Luna – Moon Valley with GreatChile
Programs & Tours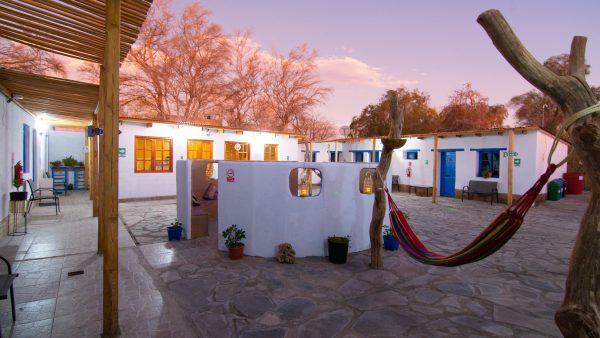 The Essential Program in San Pedro
3 Excursions / 2 Nights in Hostal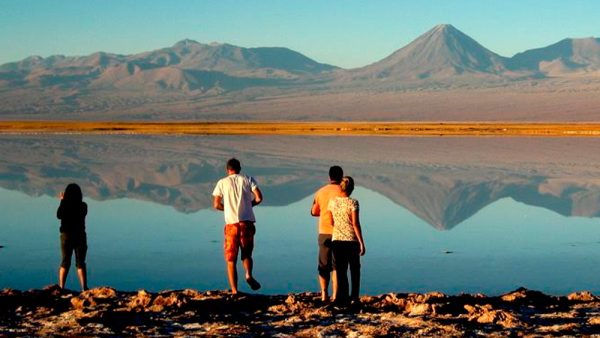 The Deserved Program in San Pedro
4 Excursions / 3 Nights in Hostal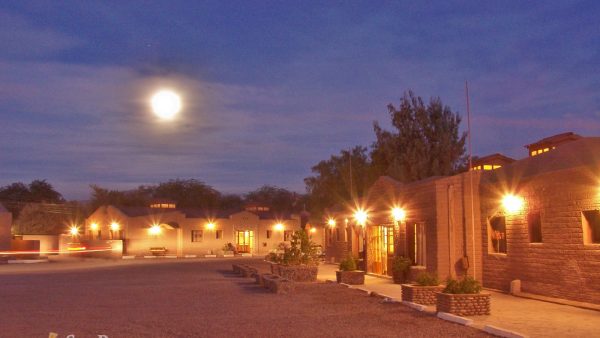 The Unmissable Program in San Pedro
5 Excursions / 3 Nights in Hotel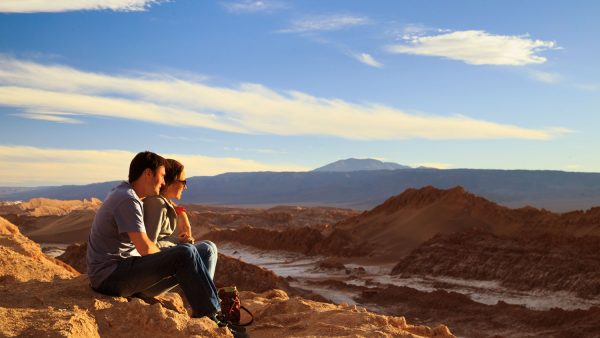 The Romantic Program in San Pedro
4 Excursions / 3 Nights in Hotel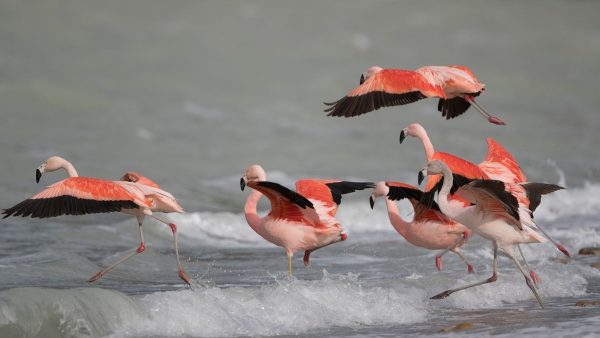 Promotion: 5 Tours / 3 days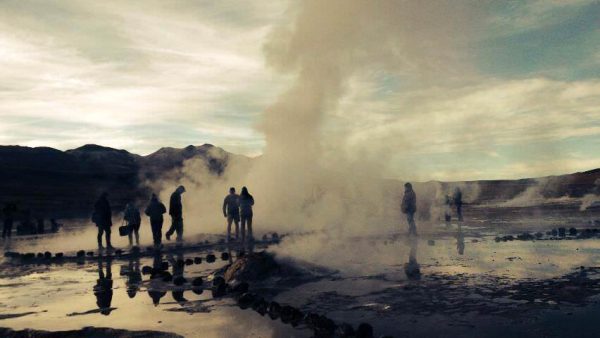 Promotion: 3 Tours / 2 days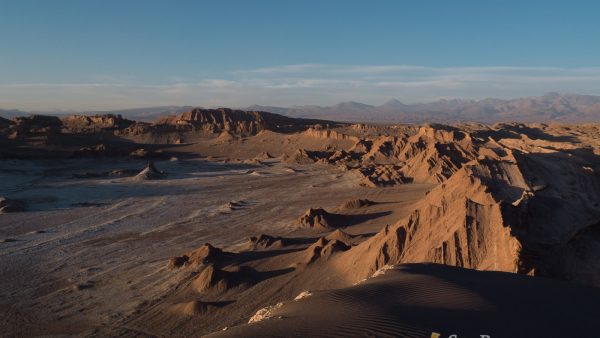 Valle de la Luna – Moon Valley